Tim (T.O.) Toeniskoetter, ACMA - Certified Senior Instructor
T.O. holds a 6th degree black belt in Joe Lewis' American Full Contact/Kickboxing system. In addition he is also a 4th degree black belt in Chinese Kenpo Karate. T.O. began his training in 1976 and has continued to add other styles to his arsenal of knowledge.

Besides the Kenpo and American Karate systems, T.O. has extensive training in the arts of Kali/Escrima, Arnis, Judo/Jiu-Jitsu, Ishin-Ryu Karate, Hung Gar Kung Fu, Wushu, and he has been a student of the great Joe Lewis for many years.
In September of 2000 T.O. completed his ACMA* Instructor Certification at the Cooper Institute in Dallas, Texas.
In February of 2000 T.O. completed his Level One Cardio Karate certification at the NAPMA** Cardio Karate certification seminar.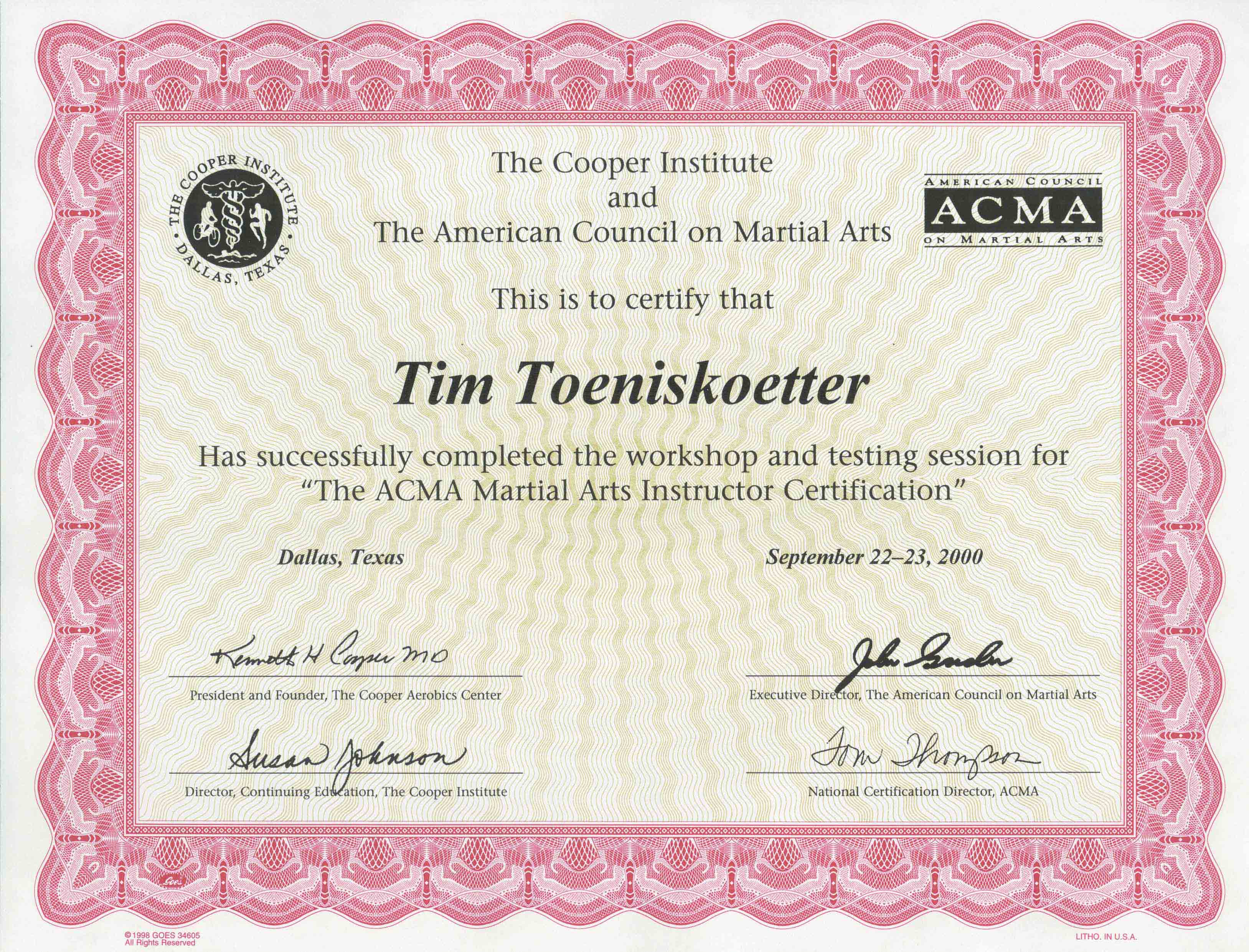 * The American Council on Martial Arts
** The National Association of Professional Martial Artists